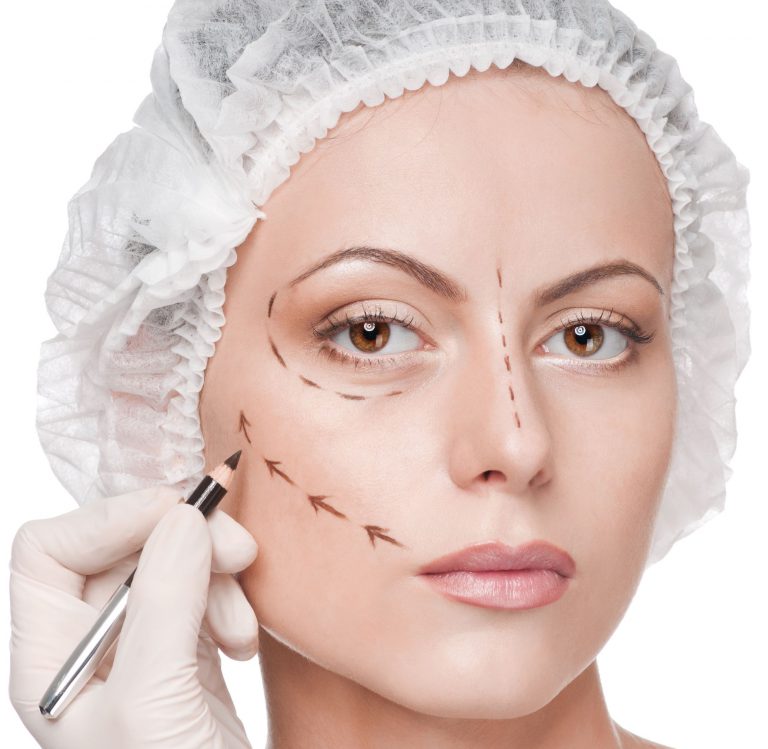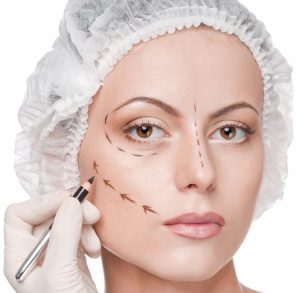 Right now, more and more people are looking for new ways to rejuvenate their appearance. But the problem with most conventional facial rejuvenation procedures is the extent of what they can accomplish. There are two types of treatments commonly used to restore youthful appearance – facelift and dermal fillers.
Facelift for Facial Rejuvenation
Medically called as rhytidectomy, traditional facelift is a form of cosmetic surgery that aims to reshape the lower portion of the face by removing sagging skin. Sometimes, the procedure involves tightening of underlying tissues. The objective of this surgery is to tighten lower cheeks, remove jowls and restore sagging tissue. Elevating the tissues will also fill in hollows on the cheeks. It can eliminate vertical bands, tighten loose neck skin, something that cannot be accomplished by Wrinkle reduction treatment or filler injections. Individuals who are experiencing facial fat volume loss can restore by using fat grafts harnessed from other parts of the body.
Facelift Pros and Cons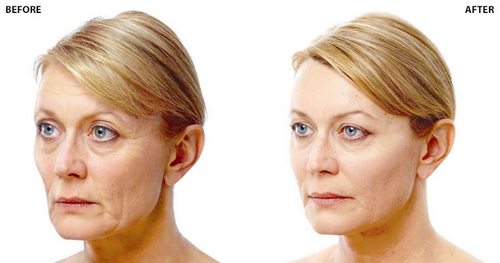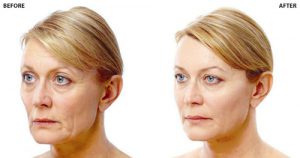 When considering facelift, there are some pros and cons to weigh.
Pros
It can last for more than a decade while making your appearance 10 to 15 years younger.
It can improve several areas on your face in a single surgery
It can recontour the jawline and neck than other techniques
Cons
There is some downtime with this treatment
Depending on your skin type and age, you may need a secondary procedure after
Filler Injectables for Facial Rejuvenation
Fillers such as Perlane,Restylane and Juvederm have been used to address surface depressions, which include nasolabial folds (laugh lines) and marionette lines – folds that deepen on the corners of the mouth down to the jawline.
Like facelift, fillers can also be used to augment thin cheeks and fill in hollow temples. When used properly, fillers can help delay the need for a facial surgery or improve the results of surgery. But fillers are more effective for patients younger than 50, with no significant looseness of the neck and cheeks that may warrant a facelift.
Filler Pros and Cons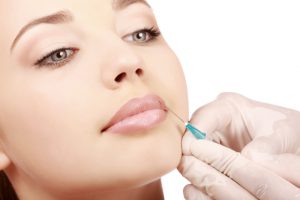 When considering dermal fillers, there are some pros and cons to weigh.
Pros
Fillers are fast and only need topical anesthetic
Zero downtime
Provides subtle, natural look that can be adjusted to satisfy your desired look
Cons
Result is temporary and require follow-up injection to achieve the desired result
Some patients can experience sensitivity or swelling and bruising
Results are dependent on the injector
Facelift vs. Fillers
The American Society for Aesthetic Plastic Surgery reported that the rate of plastic surgery are decreasing while non-surgical treatments are growing. One of the main reasons for this is the growing range of face fillers available on the market. Face fillers come in different types, consistencies and strengths, and there is something for everyone.
For instance, doctors can inject more than one product in the same patient. They can use Sculptra for facial volume and Juvederm, Restylane or Radiesse to fill in. There are different ways to combine them until you get the best result.
But face fillers have limitations. If your neck is sagging, fillers cannot provide any help. It should be lifted, with some skin removed. The same goes for severe drooping of upper eyelids, where you will need an eye lift.
The most important factor to consider is the doctor who will perform the procedure. Misguide efforts to avoid plastic surgery through overuse of fillers can result in an unnatural look. It can result in bloated checks, impaired facial expression and distorted facial proportions. Be sure to choose a qualified injector to avoid these filler mishaps.