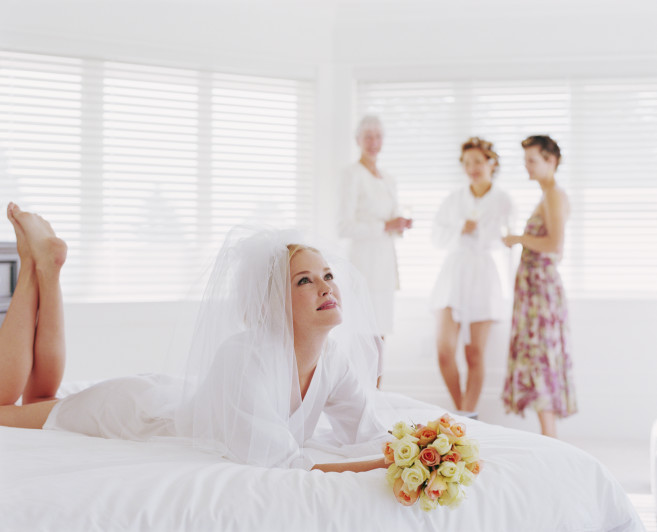 Planning your wedding isn't all about buying the most fabulous cake, creating the perfect venue and deciding on the perfect dress. As a bride, your wedding is one of the best and most memorable days of your life and it is understandable that you want to look your best.
Nowadays, more and more brides are opting to have extensive wedding makeovers to make sure they look the most radiant on their wedding. We have looked into the most common wedding cosmetic procedures brides today are requesting before they walk down the aisle.
Chemical Peels
Chemical peels are formulas applied topically to help exfoliate dead skin cells and rejuvenate the skin's surface. This procedure renews the skin to encourage shedding of the old skin layer. In just a week after the procedure, you'll notice that the top layer of the skin sheds and a new layer reveals, giving you a radiant, youthful appearance.
Botulinum toxin
The procedure involves targeted injections of the drug OnaBotulinumToxinA on smooth facial wrinkles using an ultra-fine needle. After the procedure, no recovery time is necessary. Wrinkle reduction Injections are used for smoothening wrinkles around the eyes and mouth, between the eyebrows, the neck and the forehead.
The treatment procedure is practically painless and does not take long hours. When done properly with an experienced injector, it can literally erase years off on your face. Wrinkle reduction treatment can also be used as a prevention, especially when you begin to notice wrinkles on your forehead, around your eyes or between your brows.
Hyaluronic Acid Fillers
This procedure involves multiple injections, similar to how Wrinkle reduction treatment is administered. Dermal filler is often used to smoothen wrinkles, fill in hollow areas of the face, plump the lips and lessen the appearance of scars. Hyaluronic acid filler comes in a variety of brands that include Restylane, Juvederm and Belotero.
Dermal fillers can help restore volume loss. Facial volume loss can make you look five to 10 years older than your age. As we age, we often lose the volume in our cheeks and the skin starts to sag. By adding volume into the cheek area, it makes it appear round and it also pulls the nasal-labial folds (or the parentheses). Filling the temporal hollows will help you look not too gaunt. We can also fill your jaws to achieve a straighter jawline, making you look more youthful.
Why Use Wedding Cosmetic Procedures
Like high school reunions, weddings are one of the major life events that inspire and motivate our patients to look for treatment procedures that will enhance their appearance. Brides-to-be must allot plenty of time to look around, research and plan the procedures they want to be done and should set aside ample time for proper healing before they walk down the aisle.
Are you interested in having wedding cosmetic procedures as part of your preparation? Please leave us a comment about the treatment you are considering.