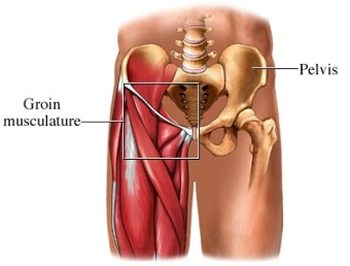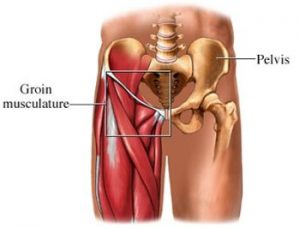 Most people knew Wrinkle reduction treatment as a drug that can eliminate wrinkles and facial lines to bring back youthful appearance. However, Wrinkle reduction treatment can also help those suffering from excessive sweating, a condition known as hyperhidrosis.
Today, more and more people are getting Wrinkle reduction treatment to control excessive sweating. Common areas include armpits, the palm of the hands, sole of the feet and even the scalp. And now, people are also getting Wrinkle reduction Injections in their groin area too.
The groin area – the trough running from the hips where the genitals is situated, has folds that trap the belly skin and leg skin. This is the area where people, especially those obese, tend to trap a lot of moisture. The maker of Wrinkle reduction treatment , Allergan, claims the toxin injection can block the nerve signals that stimulate sweat glands.
Excessive sweating in the groin area can cause problems, particularly if you are obese or overweight. People who are obese or overweight often have an overhang on the lower abdomen. For thin individuals, it is not an issue of concern since they would have less overhang of lower belly that can trap moisture or sweat.
Wrinkle reduction treatment on Groin Area
Wrinkle reduction Injections done for hyperhidrosis of the armpits is usually done between 4 to 6 months since that is how long Wrinkle reduction treatment lasts. As for Wrinkle reduction treatment on groin area, the coverage is about the same as the armpits. Discomfort that can experienced is minimal. In fact, it is more painful in the face than in groin area as the nerve density in the groin is less than on the face.
The injections of Wrinkle reduction treatment on groin aren't really big but they spread in multiple tiny injections. The reason for doing this is to fully cover the groin area. If you only inject one or two areas, it will be hard to disperse the medication.
As for the risks, the injections of Wrinkle reduction treatment on groin area is very superficial. There should not be any risk as long as the person performing the procedure knows what he/she is doing. Also, the muscles in the groin area are huge, major muscles so the small amount of Wrinkle reduction treatment administered in this area isn't going to cause any harm.
One of the biggest benefits of Wrinkle reduction treatment on groin area is that it can reduce the risk of developing fungal or yeast infections. Of course, Wrinkle reduction treatment won't prevent these infections because what it does is only reduce the wetness or moisture in that area. However, by reducing the moisture of the area and keeping the area drier, there is less chance yeast or fungi develop in the groin area.