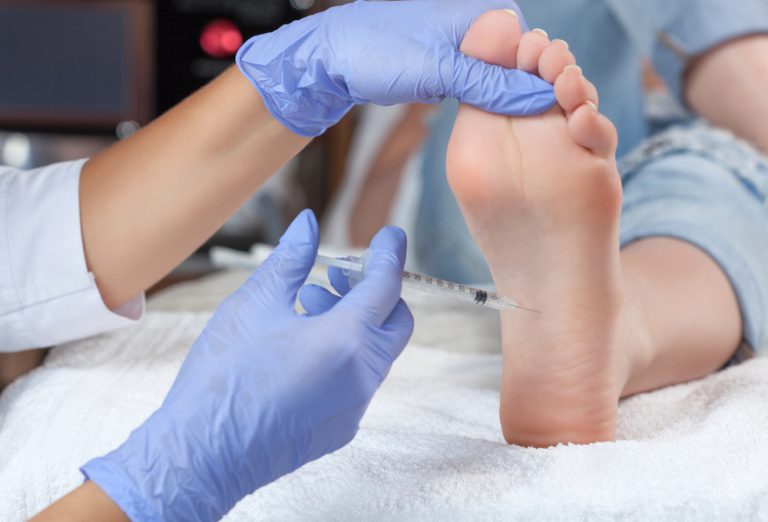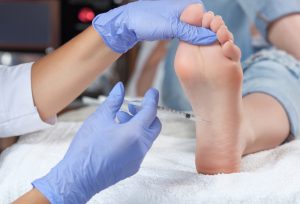 You've heard of Wrinkle reduction treatment eye brow lift and face lift, but did you know that the latest beauty treatment to hit the industry is Wrinkle reduction treatment for high heel pain? Popular as 'stiletto lift', this procedure was once reserved on celebrities who want walk down the red carpet effortlessly. But now, the procedure is increasing in popularity among career women want to wear high heels at work, but still want to feel comfortable until evening, when they go out with colleagues or friends.
Indeed, the chemical used to erase wrinkles can be injected to the feet. The ball of our foot is equipped with a pad of fat that absorbs shock between the bone and the ground. When you wear high heels, the ball of the feet experiences extra pounding from the high heels and that fat pad gets pushed out or displaced. What happens then is that the bone doesn't have the cushion so it leads to pain and discomfort. However, some women refuse to give up on them.
Wrinkle reduction treatment for High Heel Pain
Over the last year, the number of women suffering from high heel pain has grown to staggering figure. More and more doctors are offering such procedure, and strange as it may sound, it is now becoming a norm.
Wrinkle reduction treatment for high heel pain has become increasingly popular nowadays. Figures have shown that problems due to high heel shoes already cost £29 million a year in corrective foot surgery.
Using a fine needle, very small amounts of Wrinkle reduction treatment are injected in four areas of the foot to stop swelling and sweating. The result is a slightly comfier feeling to wear four-inch heels. Wrinkle reduction treatment also firm up tissue that is damaged by the painful footwear.
Aside from Wrinkle reduction treatment for high heel pain, many women combine dermal filler injections to relieve pressure on the fat pads on the balls of their feet. Similar to gel inserts, dermal fillers can bear most of the weight when walking in smart heels. Doctors often use hyaluronic acid such as Radiesse in the sole of the foot to help plump the irritated part. Long-term, Radiesse promotes the production of natural collagen in the foot, which means your feet will start to create their own cushioning.
Although the 'stiletto lift' does help women wear high heels on a regular basis with clearly less pain and damage, it is still important to use this painful footwear in moderation and not all the time. There is a reason why high heels are very uncomfortable – they significantly change your posture. When you wear them on a daily basis, it can cause permanent problems such as shortening of the calf muscles, which could eventually make walking in flats even uncomfortable.